Retail Induction
Brought to you by industry experts, our online retail courses are the go-to choice for learners worldwide. Whether you're stepping into retail for the first time or looking to enhance your existing skills, we've got you and your team covered.
As you navigate our e-learning courses, you'll gain a clear understanding of key industry topics, from understanding customer behaviors to getting your head around retail financials. At all points, we ensure learners gain the most relevant, up-to-date knowledge to shine in their careers.
At Martec, it's our goal to make the learning experience interactive, engaging, and, most importantly, valuable. We understand that starting in a new field can feel overwhelming, and our aim is to make this transition smoother and more rewarding for you and your team.
---
Get Started with Our Retail Courses
Which of our retail courses you should take first will depend on what you need to add to your expertise. Click the course titles below. Each features a helpful brochure that outlines what learners can expect from the course.
---
---
Who Are The Courses for
With our retail induction program, we have courses relevant for people who, for the first time, are:
Joining a retailer
Selling goods or services directly to retailers
Marketing to retailers
Providing IT services for retailers
---
A Glimpse at Our Retail Courses
---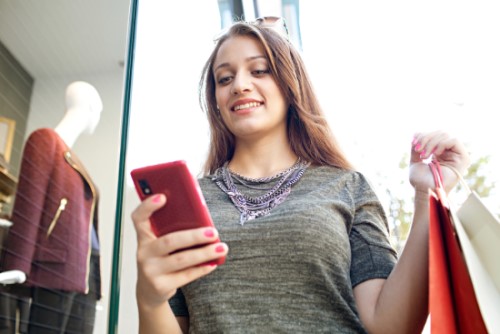 Overview of the Retail Industry:
Are any of your recruits completely new to working in retail? This course explains the core components of retailing, including industry trends and how brick-and-mortar and online retail differ.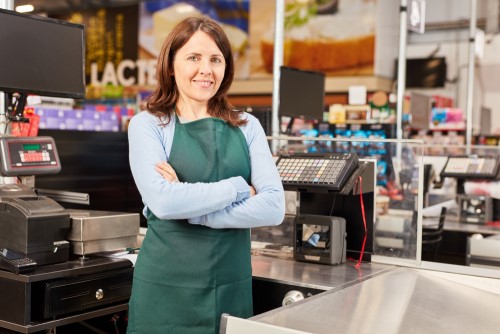 Overview of Key Retail Processes:
What are the main processes routinely followed by retail companies? Learners can find out in this program, which also teaches how different departments are impacted by each process.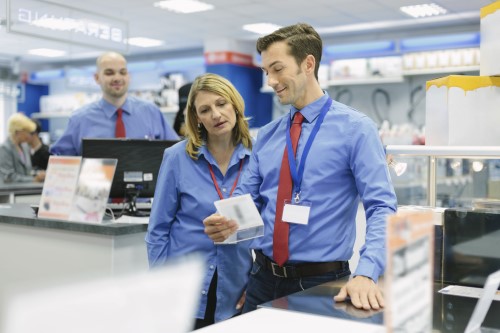 Introduction to Store Operations:
What is the Store Operations division, and why is this part of the company crucial? This course dives into these subjects and how the department's performance is monitored.
---
Learners Never Miss Out with Our Retail & Consumer Goods WIKI
Our Performance Enhancer learners can enjoy round-the-clock access to our Retail and Consumer Goods (R&CG) WIKI. Users of the WIKI hub can benefit from:
Up-to-date industry insights
Snippets of information for facilitating 'learning in the flow of work'
Aids for enhancing work performance
Estimates of KPIs for use in assessing how an individual company is faring
---
Your Choice of Course Delivery Options
We deliver retail courses in a modular fashion, enabling learners to study individual modules as and when they are ready.
Choose from a range of course delivery options:
If a learner completes a Martec class and achieves a mark of at least 70% on the mastery test, a digital badge will be awarded.
If any of your workers struggle with studying on our Professional or Performance Enhancer tier, just point out the 'Ask the Expert' feature that comes with it.
---
Pricing
Our retail induction courses are affordable, with prices starting from just $27/£22/€25 (excluding VAT/sales taxes). We deliver programs at these three pricing levels:
Beginner-friendly Induction
Intermediate Professional
Most advanced Performance Enhancer

---
The Step-by-Step Retail Induction Learning Path
Interested in our courses but unsure where to begin? Our Retail Induction Learning Path can be tailored to individual learners' differing needs. For total ease, some modules can be omitted if they cover ground you are already familiar with, meaning you only pay for what you need.
---
Features
All of our distance learning courses can be completed in your own time, at your own pace. When it comes to courses on our Buying and Merchandising Consultant pathway, here are a few examples of the training classes you can expect:
Induction Learning Paths

Induction learning paths vary between 3 to 4 hours and up to 9 hours of study depending on how in-depth they are

Courses

All courses are expert-led and self-paced.

Subjects

Courses on advanced subjects - like E-Commerce & Omni-Channel Retailing and Buying & Merchandising - can be included.

Digital Badges

For each class, a digital badge is available to learners who complete the mastery test with a pass mark of 70% or above.

With upskilling taking the number-one spot as employers' top priority in L&D's Global Sentiment Survey 2023, perhaps you're looking to boost the seniority of an already experienced team? In that case, the retail induction is not what you're after.
Instead, look to our more advanced programs, such as our Retail Account Manager Learning Path, which includes the more comprehensive retail management courses you'll need to upskill.
---
Retail Courses: Your Questions Answered
---
What is the Purpose of this Retail Induction Course?
Perhaps you have little or no experience of the retail sector, or have worked in it before but want to refresh your understanding of retail operations.
A Martec retail induction course will teach you - or employees under your wing - the fundamental knowledge and skills crucial for thriving in retail. From there, learners will have a strong foundation to take on greater responsibility in their role and pursue more advanced training.
How Long Does the Course Take to Complete?
The retail induction courses are introductory, so learners can expect to complete each following 60-90 minutes of study. However, for maximum ease, courses are self-paced, meaning learners can progress at their own pace. We recommend limiting individual study periods to no more than 30 minutes.


---
Do I Need Prior Experience in Retail to take this Course?
No, not at all. The Martec retail induction courses are specially designed to accommodate the needs of people new to the sector. It covers fundamental topics and industry knowledge to get new hires up to speed faster in their roles.
The Retail & Consumer Goods WIKI is also especially helpful for providing instant answers to queries or questions that come up in their day-to-day work.
How do I Access the Course Materials?
Once you have enrolled on a retail induction course, we will provide you with login credentials for use in accessing our e-learning platform.
There, you will be able to access assignments, quizzes, videos and any other materials you require.
---
If you're seeking more information for yourself or your team, or if you have any questions about our retail courses, the expert team at Martec is here and ready to help. Simply contact us today, and we'll get you started.
---