Supply Chain Courses
What supply chain course does your consumer goods business require? As a respected provider of corporate e-learning courses, we can help you decide.
If you operate in the consumer goods sector, it's crucial not to underestimate how many aspects of supply chain management you need to expertly handle.
Whether the products made and sold are food, clothes, beverages, electronics, or any other items classed as consumer goods, we offer the expert tuition that you or your staff need for professional development and full competency.
---
---
Choosing the Right Supply Chain Course
Choosing the right supply chain course can pave the way to rewarding future careers, profitable business, and countless opportunities. However, with so much choice, deciding which is the best fit for you or your team can be challenging.
At Martec International, we provide a wide range of courses to ensure that every step of the supply chain is accounted for.
Let's take a look.
---
Consumer Goods Supply Chain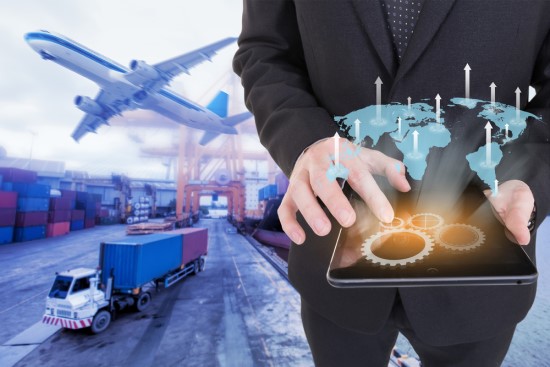 With this Consumer Goods Supply Chain course, you will learn everything you need to know about supply chain duties across different markets.
Modules include:
Demand and sales forecasting
Reducing lost sales
Reducing supply chain costs
Minimizing inventory requirements
Trends and challenges that manufacturers face, now and in the future
For a full overview of what you will learn, click to see our Consumer Goods Suite course brochure.
Sales and Inventory Management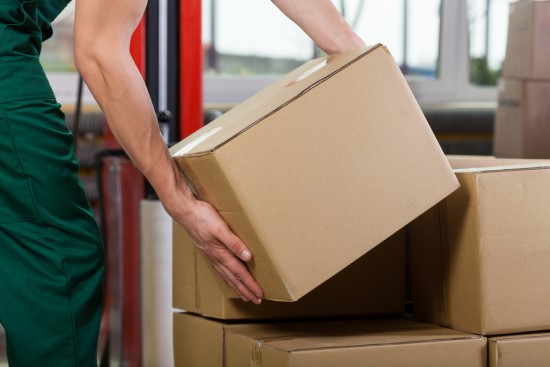 Our Sales and Inventory Management e-learning course is designed for merchandisers, buyers, supply chain managers, and their teams. Key third parties such as consultants, supply chain software providers, and third-party logistics companies will also benefit from this training. Basically, all who work in supply chain can benefit from this course.
In optimizing your company's inventory, you can help to safeguard the standard of your customer service, ensuring it remains high without having to deal with surplus costs and issues and reduce inventory carrying costs at the same time.
Modules include:
Principles of inventory management
Tried-and-tested practices for handling inventory
Using lost sales estimates to improve demand forecasts
Product protection, visual merchandising constraints, and other considerations
For a full overview of what you will learn, click to see our Sales & Inventory Management brochure.
---
Our WIKI and Other Supply Chain Courses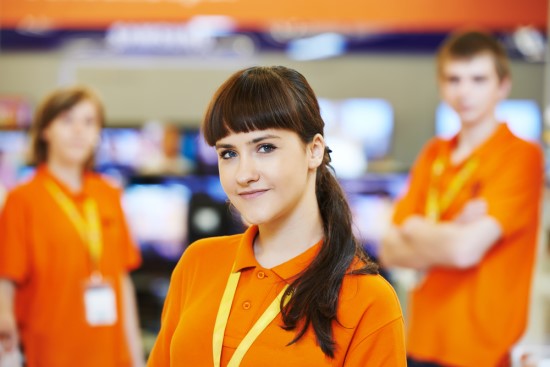 Yet to see the particular supply chain course you need? Our range of online courses designed for consumer goods manufacturers also includes:
Forecasting in Retail & Consumers Goods Course: Study a range of forecasting methods, enabling you to discern those which would best suit your business.
Allocation and Replenishment Course: Accrue tips and tricks for hitting terminal stock targets more effectively, maintain in-stock service levels, and reduce clearance markdowns.
Retail and Consumer Goods WIKI: Gain a comprehensive knowledge hub of up-to-date industry insight and access to a range of performance support tools (full complimentary access with our Performance Enhancer price package).
---
Expert-Led Training Tailored for Consumer Goods Manufacturers
Looking to upskill or enhance the personal development of your team? Martec's bespoke supply chain courses give consumer goods manufacturers easy access. Our flexible e-learning syllabuses mean all the practical knowledge without the hassle.
Learners can expect easily digestible modules (which are periodically reviewed and adapted to address industry changes or learner feedback). All readily available from your learning hub where you can learn at a comfortable pace that suits you.
How have our online courses become one of the top choices for consumer goods manufacturers? Hear from our Managing Director Brian Hume:
---
What You Can Expect?
Having built our specialist knowledge across 38 countries, we know our stuff when it comes to giving consumer goods businesses a competitive advantage. With us by your side, you can:
Learn at Times to Suit You: As our classes can be accessed at any time of the day, week, or year, you can basically study as and when you like.
Get Digital Badges: We award these to learners who hit high targets - you can show off your digital badges on social media or publicize them online for clients.
Ask the Expert: While on a course, you can ask us any questions you have about the subject matter and have your exercises reviewed.
---
Class Pricing for Our Supply Chain Courses
Seen a course that you like? Choose from one of our three class pricing plans to tailor the level of service that would suit you best:
Induction: If you are new to the consumer goods industry, this tier is designed to give you a fast track into the industry. You will learn the foundational knowledge required to start building your career.
Professional: Here, you get everything that is included in the induction package — with the notable addition of our Ask an Expert service.
Performance Enhancer: This is the most advanced level. Here, you'll be permitted unlimited access to our Retail and Consumer Goods WIKI and performance support tools.
---
---
Supply Chain Courses for Consumer Goods Manufacturers: Your Questions Answered
Here are various questions that could currently be playing on your mind…
---
What is Supply Chain Management?
Supply chain management (SCM) is the handling of the entire sourcing and production flow of goods and services. It includes the end-to-end processes from raw materials to the final product and its delivery to the end consumer.
How Long Do Your Supply Chain Classes Take?
The modular structure of these training courses means you can progress through them at your own pace. All of the study material you request from the start will remain accessible to you for the entire license term.
---
How Much Do Your Supply Chain Courses Cost?
At Martec, we've become a cost-effective corporate training solution for consumer goods and retail organizations from 38 countries looking to boost the performance of their teams. The price you pay will depend on whether you opt for our Induction, Professional, or Performance Enhancer plan.
With this three-pronged price plan, you'll never have to pay for more than you need.
---
So, What's Next? Kickstart Your Supply Chain Course Today
If you're interested in learning how you or your staff can get started with a supply chain course, we'd love to hear from you. We bring more than 35 years' experience and deliver a trusted service to consumer goods manufacturers worldwide.
As soon as you book a supply chain course with us, it's active and ready for you to get stuck in learning. Any questions or help with deciding which course is right for you, get in touch.
---