Retail Operations Courses
At Martec International, our retail operations courses are packed with all the fundamental retail knowledge your team needs. From retail financials and identifying the various ways you can secure profits to exploring the day-to-day tactical responsibilities of field-based teams, we've got you covered.

Our range of e-learning courses is designed for retailers looking to maximize their operational efficiency and improve satisfaction for all stakeholders, including customers, employees, suppliers, and more.

So, if your ROI is not as competitive as it once was or you're looking to upskill the competencies of your team, look no further.
---
---
Choosing the Right Retail Operations Course
When it comes to selecting the right Martec course for you, it is essential that you consider what level you're at in your career and choose a course that matches. In particular, make sure that you read what the course entails and whether it seems fitting for the skills and knowledge that you would like to develop.

For foundational levels, we offer the following two courses:
---
Introduction to Store Operations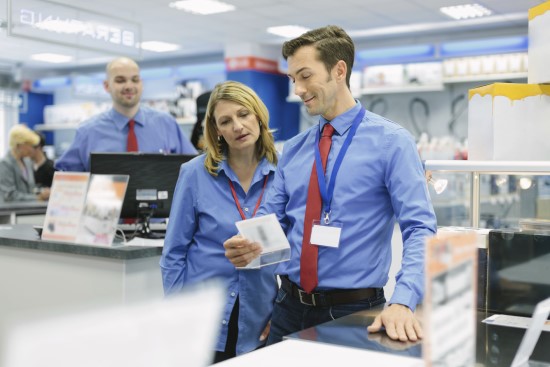 For those who are new to store operations, our Introduction to Store Operations course is ideal for establishing the fundamentals of operations management and the responsibilities of this department.

Course overview:
Importance of store operations
Structure of store operations in retail
Responsibilities of store operations team
Processes in-store operations
Introduction to Retail Financials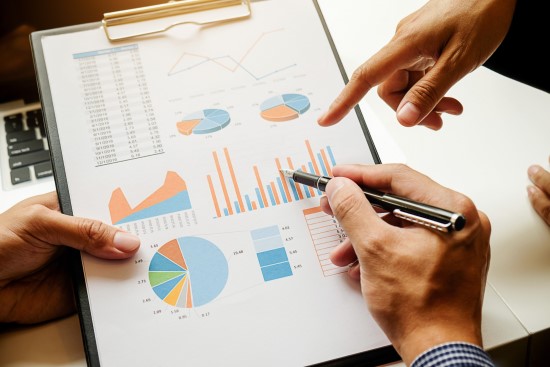 In the meantime, if you are unfamiliar with retail financials, our Introduction to Retail Financials course introduces you to crucial financial processes in retail, exploring how profit is generated.

Course overview:
Retail financial statements
Generation of retail profit
Retail and cost methods of accounting
Return on investment calculations
Need more advanced training? Our WIKI is regularly updated
---
Our Retail and Consumer Goods WIKI/Electronic Performance Support System (EPSS)
Our Retail and Consumer Goods WIKI/EPSS is a database that houses a library of downloadable resources and job aids that you and your team can use to deepen your retail operations management skills.

To keep the database fresh, we stock it with regularly updated course materials to give our learners an edge.
Space management
E-commerce and omni-channel retailing
Store and merchandise presentation - this includes visual merchandising, plus loss and fraud prevention
Our WIKI is an online resource that's always at your disposal, so if you need to prepare for an important meeting and need a key piece of knowledge THERE AND THEN - you've got it!
---
How Long Will I Have Access to the WIKI/EPSS?
Access to the WIKI/EPSS is available as long as you have a WIKI/EPSS subscription - this is usually a minimum of 12 months.

Found the exact courses you're looking for? Great! Or perhaps you're more interested in a tailored course series? Our step-by-step Store Operations career path helps learners curate their best next move up the career ladder.
---
Class Pricing
Martec offers three levels of pricing according to the three types of classes that are delivered - Induction (3 months), Professional (12 months), and Performance Enhancer (12 months). All three levels include:
Master test
Certificate
Downloadable resources
The Professional and Performance Enhancer also feature:
Emails of updated resources
Ask the Expert support
What's more, the Performance Enhancer gives you additional access to these exclusive benefits:
Retail and Consumer Goods WIKI
Downloadable job aids and support tools
---
Studying a Retail Operations Course with Martec
Learners that adopt the Martec way can expect flexible course programs that can be digested at their own pace. No matter which retail course you choose, each is designed to support you and your team's professional growth in retail strategy, management, and beyond.
---
Why Retailers Choose Us
With over 40 years of industry experience, Martec International is the retail operations expert to turn to for first-class courses and resources regarding training in store operations. With our EPSS, you can track online course progress and boost learning motivation for your team. This also means that you can address any issues promptly, monitoring who is advancing in their professional growth by their own initiative.

Take advantage of our following services:
---



Ask The Expert
Valuable advice and guidance from industry experts.



Web-Based Group Sessions:
Collaborative group webinars for training groups of people.



Downloadable Support Tools:
Access to the WIKI/EPSS means that you can also download the various support tools to support learning and retail operations
---
---
Join Thousands of Learners Pursuing Our Store Operations Career Path
While our retail operations courses are great for selecting specific training sessions that you want to do, you can also make use of our more tailored Store Operations Career Path.

Here, learners can track the best career routes based on their skills, assets, and ambitions. More than just a class, you and your team can follow a comprehensive line-up of training courses to get you where you need to be.
---
Don't Settle for Static, Keep Your Retail Business Charging Forwards
Our career paths offer retailers a system to keep their businesses charged with ambition. They make the next level of training always accessible for those keen to take on more responsibility or qualify for promotion.

At Martec, we've seen the importance first hand of ensuring employees have access to training that exceeds their current role. After they've mastered the key competencies, our scalable programs give them expert-led routes to keep on learning - be it into sideways positions or higher roles.

What's more, with our career paths, you can track who studies ahead and factor that into talent pool planning.
---
Retail Operations Courses: Your Questions Answered
---
How Long Do Your Courses Take?

Our retail operations courses can be completed at your own pace, with access to all of the course materials for the length of your subscription. Learners will find all of the estimated course duration stated in the course content.


What is the Best Retail Operations Course?
The best course depends on your career goals and objectives, so it is key that you read through the course content to find a course that aligns with your goals. If unsure, the experienced Martec team is always more than happy to assist with finding the perfect retail operations courses for you - simply contact us!

Otherwise, we also encourage you to check out our career paths, which can help you curate the best route according to your needs.
---
Retailers Stay Ahead with Martec International
By choosing Martec International and our retail operation courses, you are guaranteed excellent e-learning courses that are designed to accelerate you and your team's understanding, honing key skills to help optimize store operations.
If you require any further information, be it for yourself or your staff, or if you have any questions about our learning paths, please don't hesitate to get in touch with us today.
---